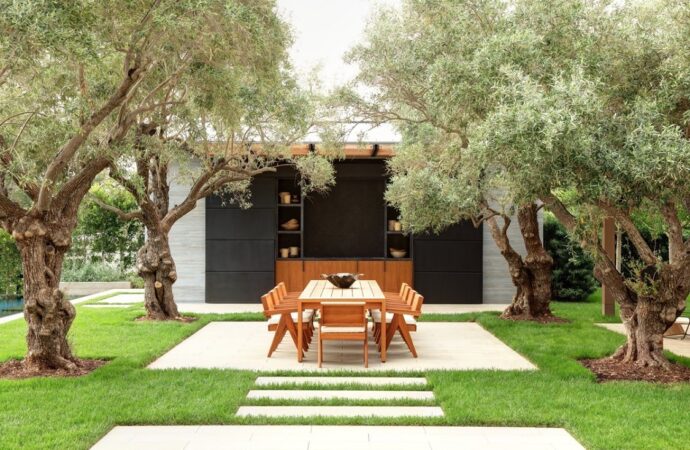 Do you need help with building your patio? You have come to the right place!
---
We are Cypress Landscape Designs & Outdoor Living Areas. Our team consists of individuals who are extremely passionate about designing your landscape, this includes outdoor Patios!
We could easily be the most flexible and understanding team you could ever have hired. We believe that customer satisfaction is the most important factor here. However, we do feel the need to advise you on certain design considerations. For example, when we are gathering your landscape design requirements, we will also provide our feedback on what we think, whether your requirements are feasible, or if they are the most suitable design you could have implemented for your Patio. Don't get us wrong, we are merely providing our professional opinion. The final say is still yours, we will only proceed with the landscape designing project once you have approved a design that you would like to see come to life.
Basically, we would need to understand the purpose of your Patio. This will help us determine the design and style the Patio should have. You would also need to let us know your budget so we can plan the materials accordingly. This will also factor in the measurement and design features of your Patio. Next, if you don't already have a location in mind, we would support you hereby analyzing factors so we can determine the perfect location to have your Patio built. The ideal location would be somewhere against the wind direction so leaves will not fall onto your Patio roof. But again, I would like to stress that in the end, the decision is purely yours to make.
So, what do you say? Leave your headaches, your worries, and your concerns to us. Give yourself a well-deserved break and your Patio will be ready in no time! Let us know and we will be right with you! Your satisfaction is our top priority.
In the meantime, you may also check out the other services which we have available for you: Landscape Design & Installation, Outdoor Patios, Outdoor Pergolas, Stonescapes, Residential Landscaping, Commercial Landscaping, Irrigation Installation & Repairs, Drainage Systems, Landscape Lighting, Outdoor Living Spaces, Tree Services, and Lawn Services.
Here is a list of our services you can get at Cypress TX Landscape Designs & Outdoor Living Areas:
We service all of Texas. Below is a list of cities most of our services are at on a daily basis: