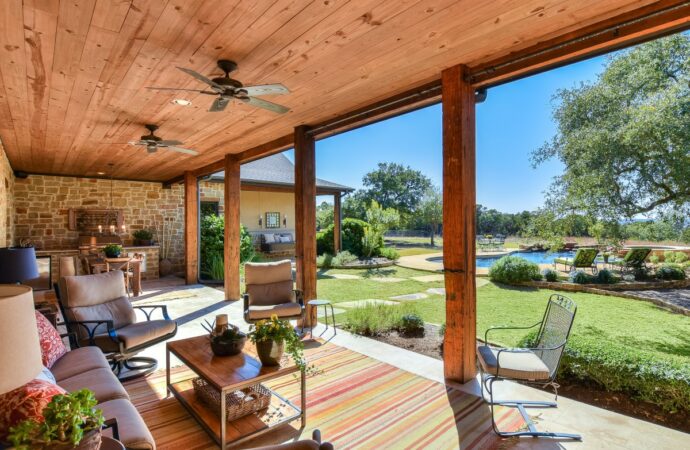 Houston is a massive Texas metropolis that stretches to Galveston Bay. It is closely linked to the Space Centre Houston at NASA's astronaut training and flight control site, the coastal visitor center. The relatively compact downtown of the city includes the Theatre District, home to the renowned Houston Grand Opera, and the Historic District, with upscale restaurants and architecture from the 19th century.
 Houston's economy has had a strong industrial base in power, manufacturing, aeronautics, and transportation since the late 20th century. Houston has the second most Fortune 500 offices of any U.S. municipality within its city limits (after New York City) as a pioneer in the healthcare sector and constructing oilfield equipment.
If you have been living in Houston, you would have now known how beautiful and magnificent structures exist in the city. If you wish to turn the outdoor space around your house or commercial building in the same manner, we can help you to get there. We are 'Cypress Landscape Designs and Outdoor Living Areas' who deal with Landscaping and Outdoor Living area services.
Be it weed removal, fertilizer treatment, irrigation services, drainage management r free services like patios, pergolas, decks, and custom-made concrete pools, we get it all covered. We are not just any Landscaper; we are Cypress Landscape Designs and have been serving the city of Houston for the last five years. We know how to turn your house into a world of dreams. We have numerous success stories which our customers have to share about the impeccable services which they experienced.
Whether you want the sprinklers on your lawn or you need an outdoor kitchen, we can get everything sorted for you. Once you come to us, there is simply no need to look for any other service provider as we give all possible services and make sure those come with a personal guarantee. We also provide Landscape Lighting, which looks very beautiful, especially during nighttime.
The products that we use are of impressive quality and are durable too. When it comes to the crew, we do not have to say anything as our customers speak for us. The team composes of men and women professionally trained to deliver beautifully and to deliver on time. When you do business with us, you not have to worry about your land as we treat it like our own.
Here is a list of our services you can get at Cypress TX Landscape Designs & Outdoor Living Areas:
We service all of Texas. Below is a list of cities most of our services are at on a daily basis: